4-H Youth Development
4-H Youth Development
4-H is an organization for youth committed to building outstanding leaders with marketable skills to succeed in today's global society. Youth in grades K-3 can participate in 4-H Cloverbuds and youth ages 9-18 can participate in 4-H. 4-H empowers youth to reach their full potential, working and learning in partnership with caring adults. We strive to make the best better.
What is 4-H?
4-H Youth Development is part of Kentucky Cooperative Extension.  Extension's mission is to give all young people access to opportunity through non-formal education for the entire family to make a positive difference in the lives of Kentucky citizens.  Extension agents and volunteers take the results of university research and explain it in such a way that different age groups can learn and apply the information to their own lives. Kentucky 4-H believes in providing positive, hands-on, youth development experiences that all youth to experience belonging, mastery, independence, and generosity.  
4-H is a youth organization committed to building outstanding leaders with marketable skills to succeed in today's global society. 4-H empowers youth to reach their full potential, working and learning in partnership with caring adults. The four H's represent the idea of Head, Heart, Hands, and Health. These are the values members work on through fun and engaging programs.
Head   Managing, Thinking
Heart   Relating, Caring
Hands   Giving, Working
Health   Being, Living
4-H First Year Camper Get Together
Meet some of the counselors, Learn camp songs & dances, Hear about some camp traditions, Meet other campers, Question & Answer Time
Click Here!
4-H Camp Orientation
4-H Campers plus one parent/guardian are required to attend one of the orientations! Try to attend according to your last name initial.
Click Here!
4-H Project Record Books
Each project you submit to the fair must be accompanied by a completed Record Book!
Find Project Book
Achievement Program
The 4-H Achievement Program is intended to recognize 4-H participants who have outstanding accomplishments and incentivize youth to increase their knowledge, skills, and abilities.
Apply Now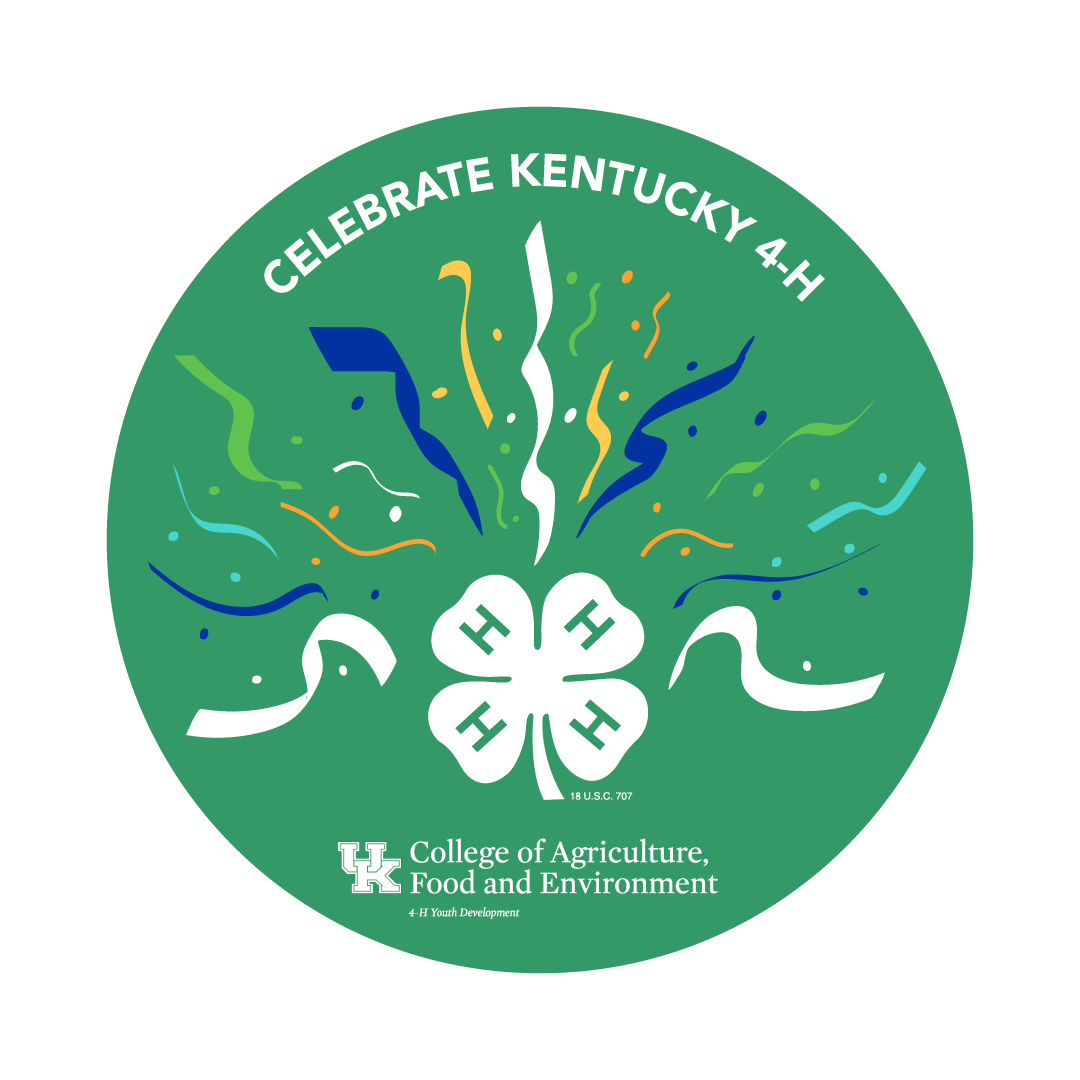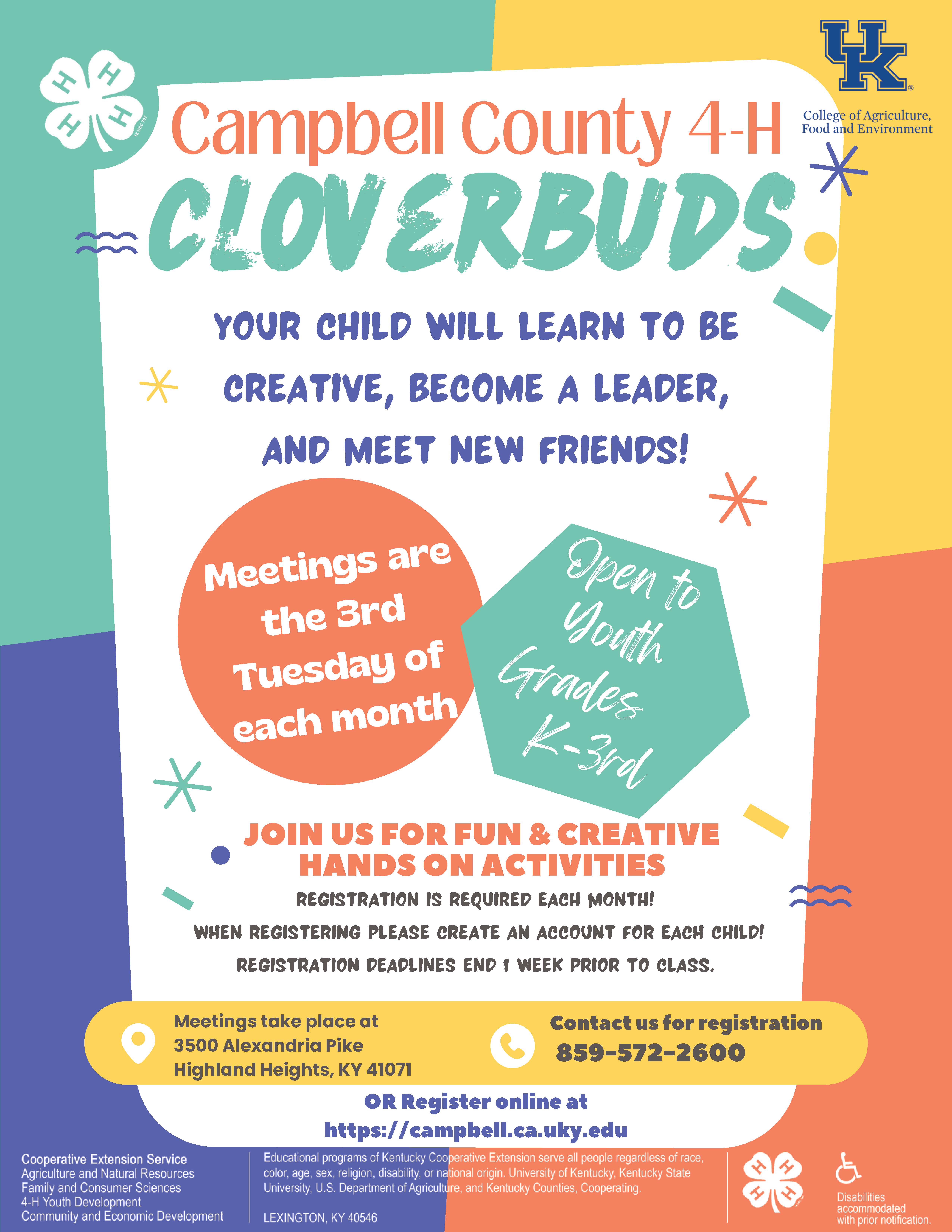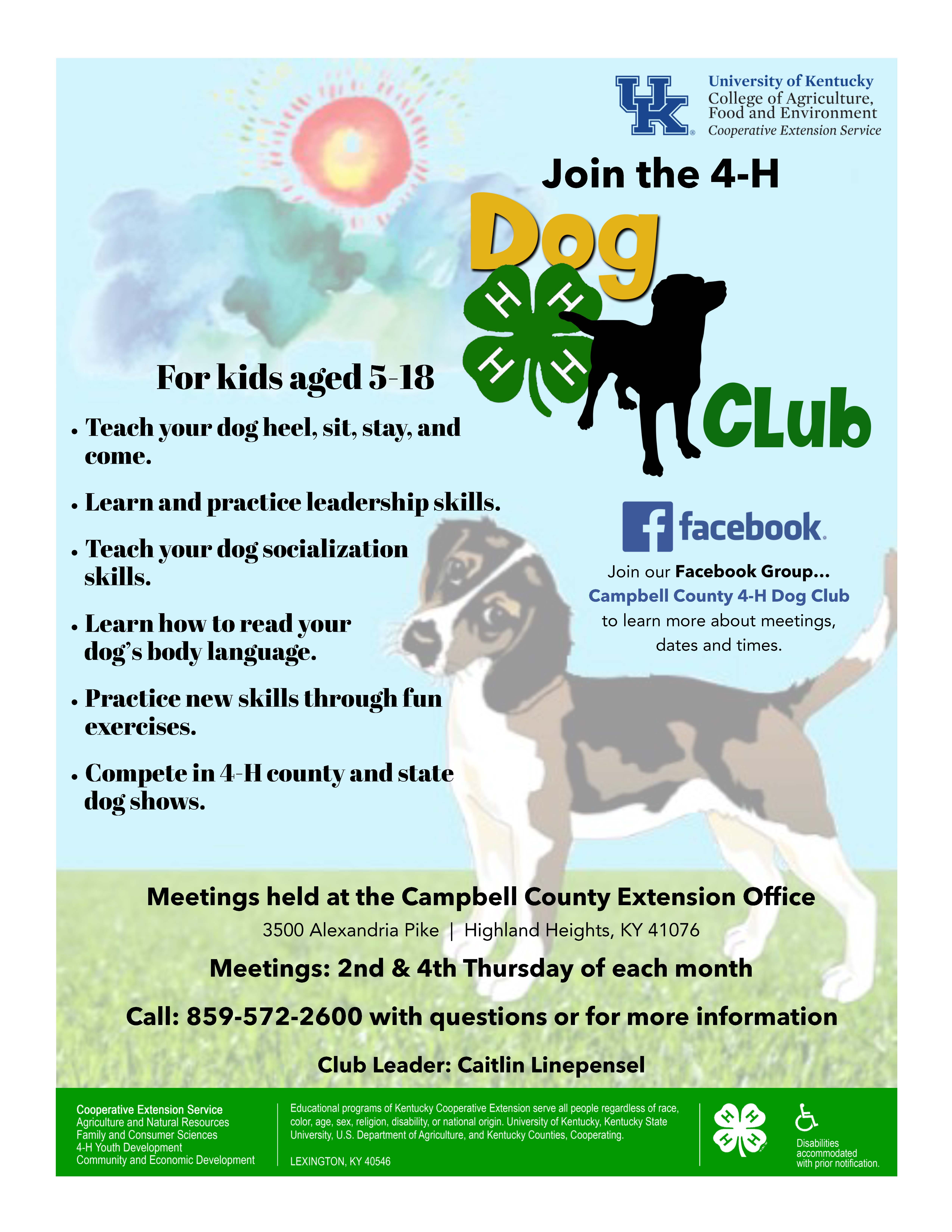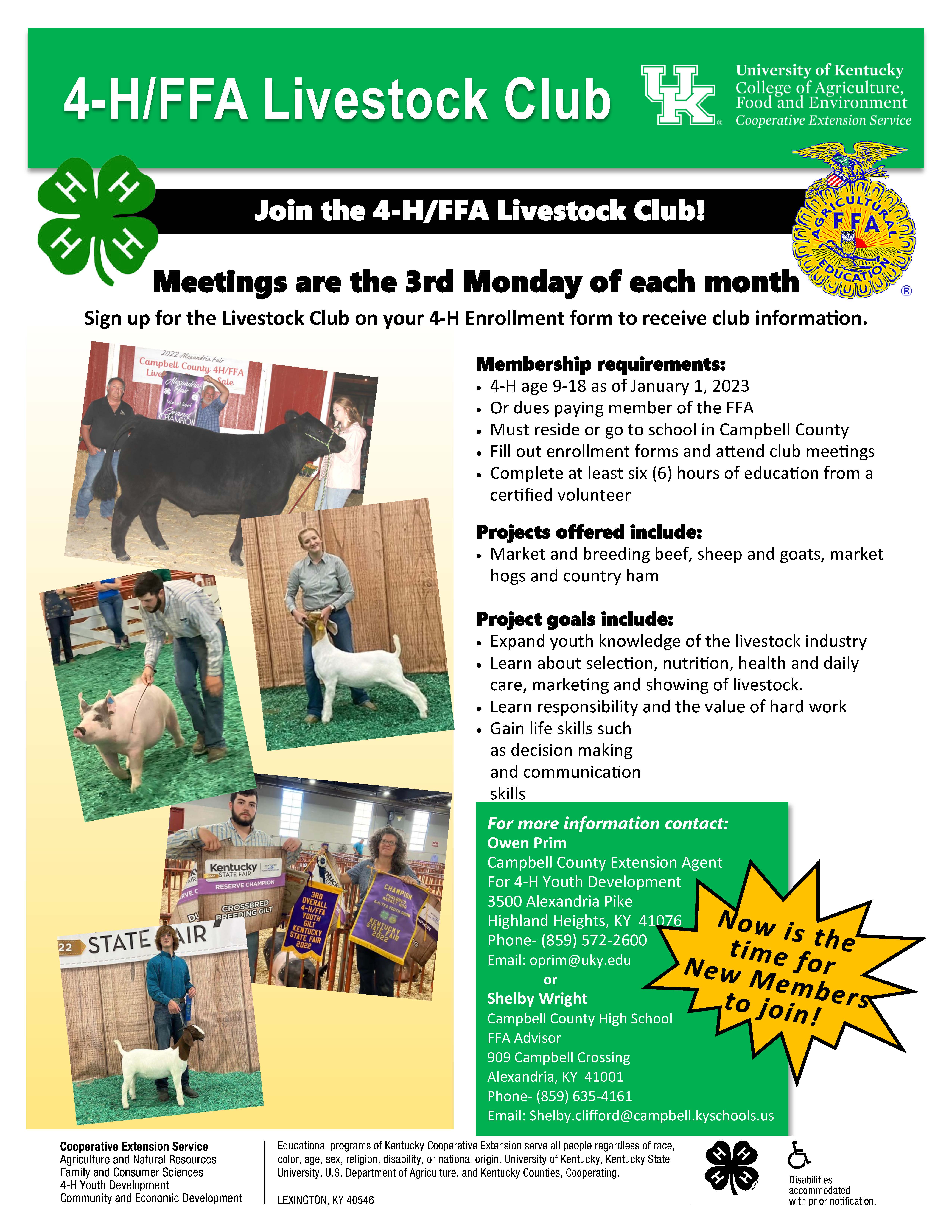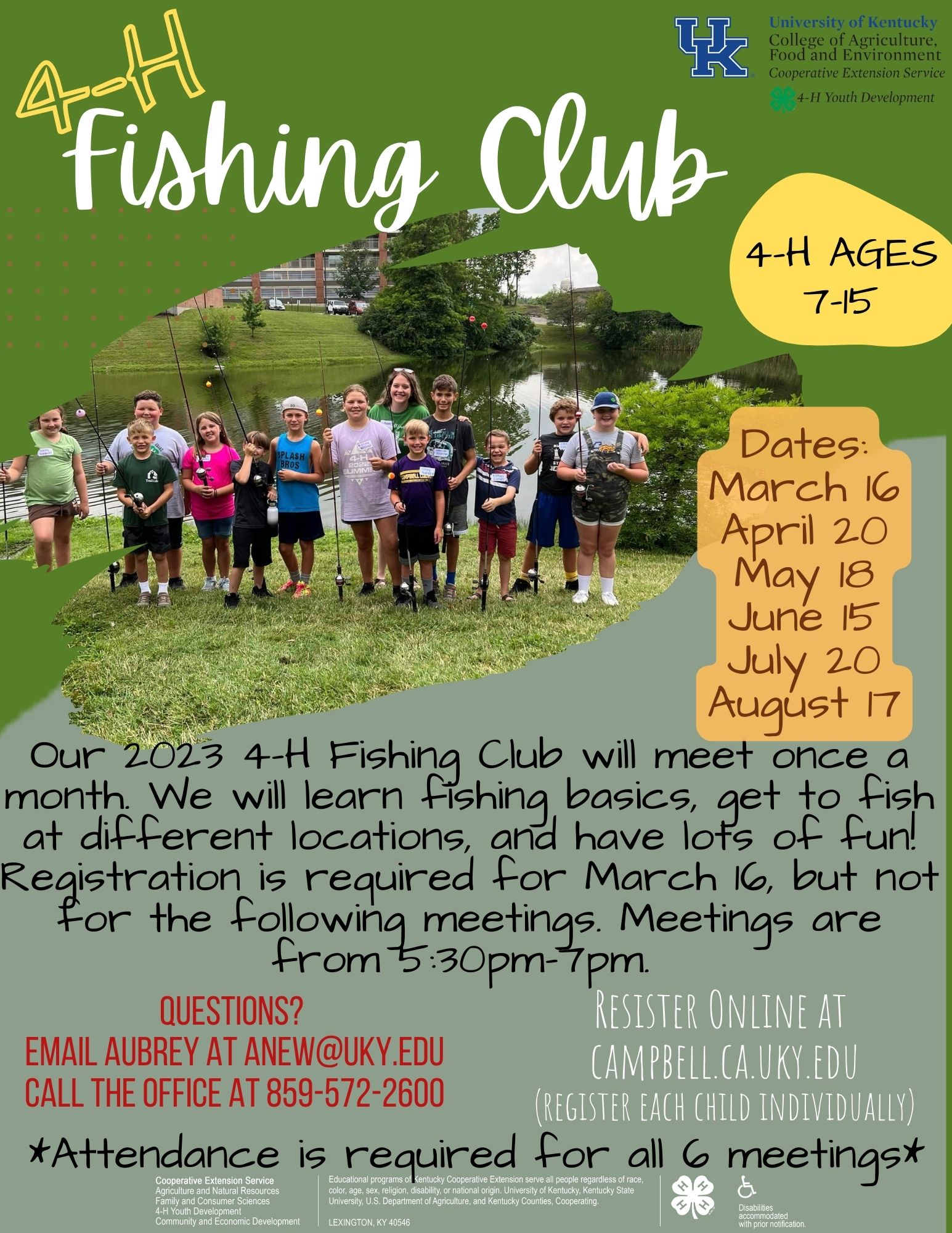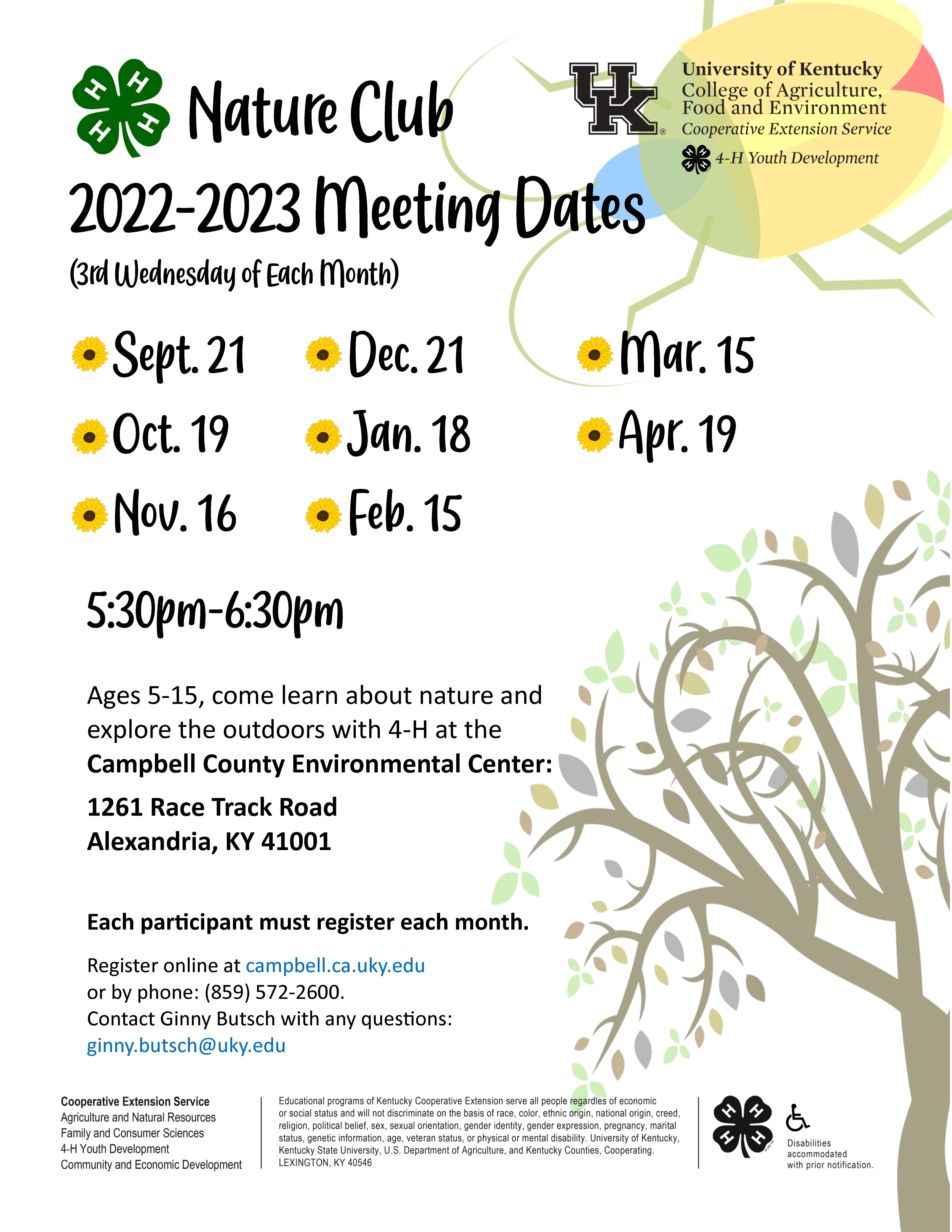 This club is for those interested in rabbit and poultry. Mark the Rabbit & Poultry Club on your enrollment form to get the latest updates on club meetings!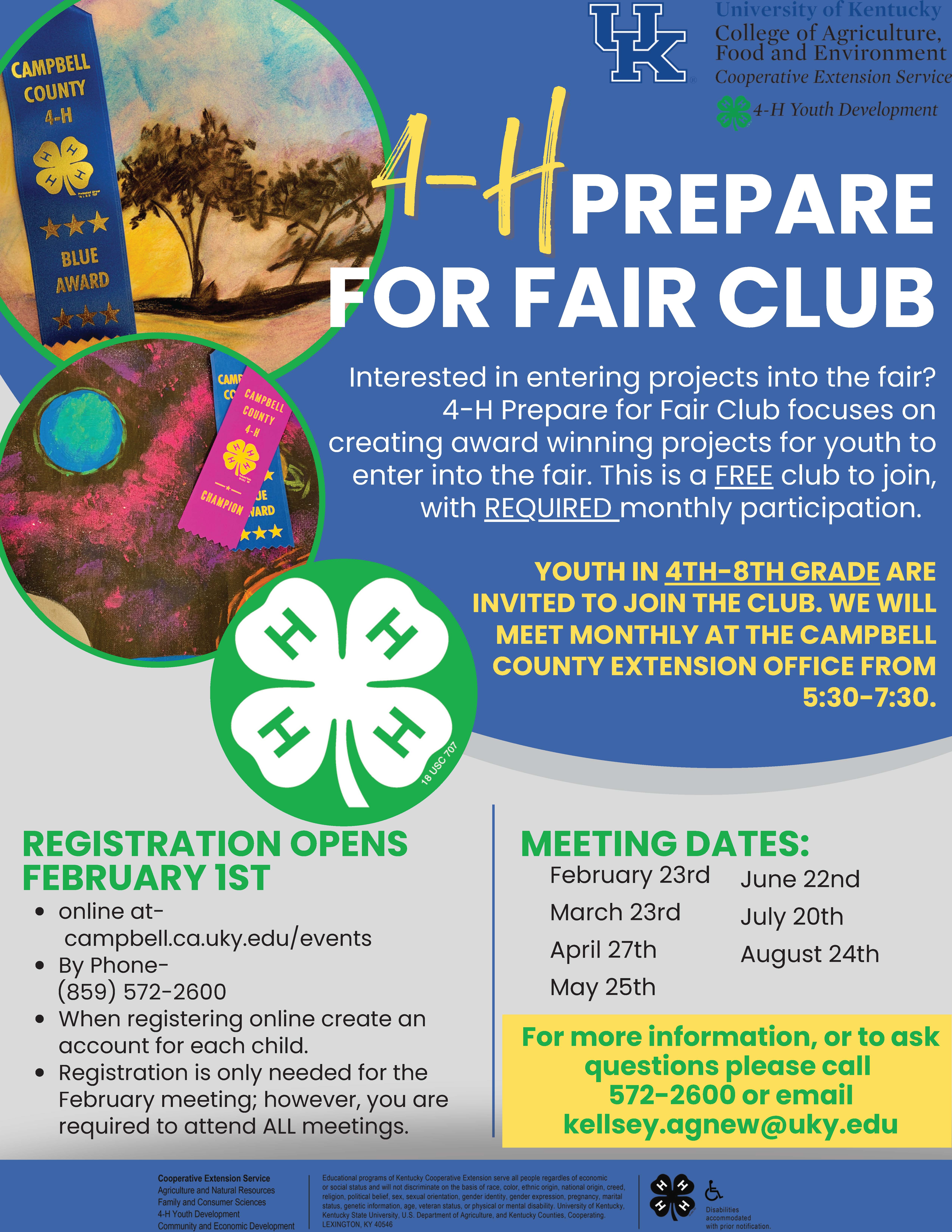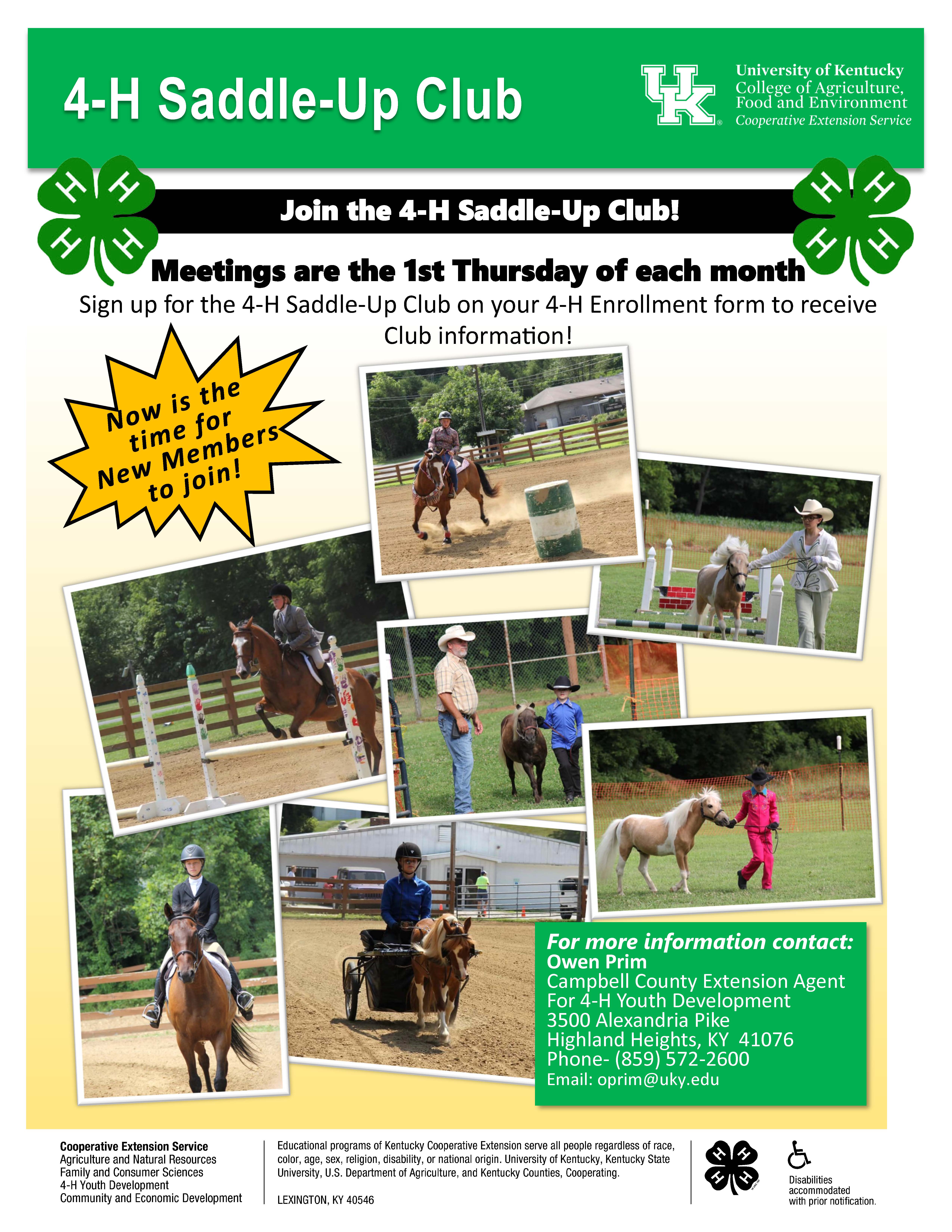 This club is for youth ages 9-18. Please contact 4-H Extension Agent Kellsey Agnew for more information.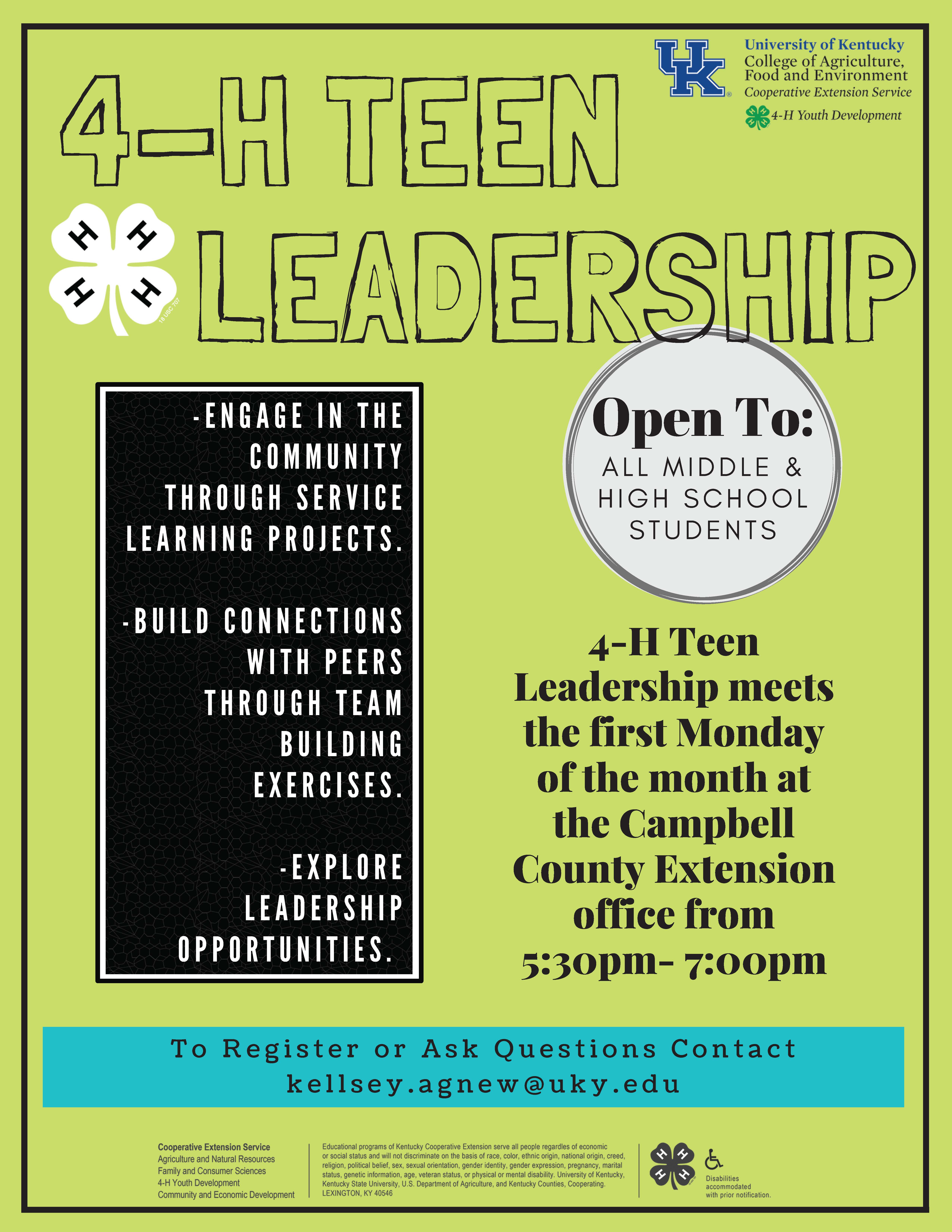 4-H Sewing club was a success! Thanks to Stacey, an amazing sewing leader, six 4-H'ers completed multiple projects over the past 7 weeks. The 4-H'ers learned the parts of a sewing machine, how to operate it, how to hand sew, ironing techniques, and then used their skills to complete a pin cushion, neck pillow, scrunchie, tote bag, and a garment. A special thanks to two parent volunteers who provided assistance with the sewing projects. Please Click Here to view our photos from Sewing Club
How does 4-H benefit youth?
4-H'ers, regardless of their background, socio-economic status, race or gender, benefit from their participation in Kentucky 4-H. Positive youth development studies have affirmed that compared to other youth, young people involved in 4-H are:
Four times more likely to contribute to their communities. 
Two times more likely to be  civically active.
Two times more likely to make healthier lifestyle choices.
Two times more likely to participate in Science, Engineering and Computer Technology  programs during out-of-school time.
4-H girls are two times more likely (Grade 10) and nearly three times more likely (Grade 12) to take part in science programs compared to girls in other out-of-school time activities.
4-H Volunteers
Simply put, Kentucky's 4-H program wouldn't exist without its thousands of volunteers. In every part of the state, 4-H volunteers coordinate 4-H community clubs, lead 4-H projects, and help to plan and conduct local, regional, state, and national 4-H events.  
People volunteer in many different ways depending on their interests, their skills, and the time they can devote to 4-H.
As a 4-H volunteer you might...
Help 4-Hers develop life skills by leading a 4-H project in a subject area that excites you—forestry, fishing, fashion, foods, farm animals, and many more project specialties.
Teach workshops at a summer camp or special event for youth. Share your favorite hobby or skill.
Manage a 4-H community club. Schedule club meetings, train club officers, recruit parents to help out, be the communication link between your club and the extension office.
Host visiting 4-Hers or their chaperones in your home for a month-long summer stay or for yearlong school exchanges. 
Help with 4-H fundraising. 
If you are interested in becoming a 4-H volunteer, give us a call!